Podcast: Play in new window | Download
Subscribe: Apple Podcasts | RSS
ORIGINAL AIRDATE: March 5th, 1986 —
MacGyver crash lands in Afghanistan and escapes with help from Ahmed Naga… naga… na-gana-live-here-anymore anyway!
MISSION: MacGyver's hopes to infiltrate the mountains of Afghanistan to retrieve part of a U.S. government satellite, but is quickly pursued by Soviet forces. With help from a local village boy and the boy's recently-widowed mother, MacGyver will return the government property to America.
This week's highlights include:
The dangerous wildlife that inhabit Ahmed's village.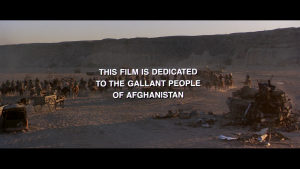 Mankiewicz family (Film History)

The Mankiewicz family is a well-known family of screenwriters and authors. It seems we misdescribed Don's cousin Tom Mankiewicz as his uncle. Don's actual uncle Joseph Mankiewicz is also a well-established screenwriter.

As it turns out, Don actually passed away 3 weeks ago and our thoughts are with his family.

Check out the article on wikipedia: http://en.wikipedia.org/wiki/Mankiewicz_family
---

Watch S1E17: "To Be A Man" on CBS's website or check the alternative streamability of this episode here.