Podcast: Play in new window | Download
Subscribe: Apple Podcasts | RSS
ORIGINAL AIRDATE: March 12th, 1986 —
MacGyver rescues a teen hacker from terrorists and feds [SPECIAL GUESTS: Rob Paulsen and Darcy Marta!]
MISSION: A gifted student helps her professor to solve a glitch in a government weapon, but soon finds herself the target of an ODI investigation and a terrorist wishlist. MacGyver intends to protect the girl from both teams.
This week's highlights include:
SPECIAL GUEST: ROB PAULSEN!
This week, a conversation with the incomparable Rob Paulsen, voice of a thousand characters, and many of your favorites whether you realize it or not. In addition to his prolific voicework, Mr. Paulsen hosts his own brilliantly entertaining podcast Talkin' Toons (with a focus on voice acting and voice actors). If you haven't already, I insist you give it a listen. His efforts can also be supported through his Patreon site here.
Above all else, Mr. Paulsen is a champion of several charities including the Wounded Warrior Project and Operation Smile. If you have a moment, please take a look at each of these worthwhile organizations.
SPECIAL GUEST: DARCY MARTA!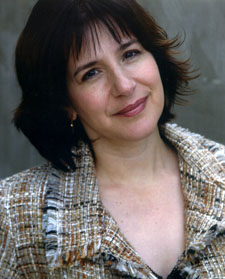 This week, we chat with Darcy Marta who played Kate Lafferty in this episode. Since her MacGyver days, Darcy has taught acting for stage and screen. In this podcast, she'll share her many entertaining memories of the shoot.
Here's a look at the Tacoma Narrows bridge collapse mentioned in this week's episode.



Triangulation (Geometry)

Contrary to popular belief, triangulation has nothing to do with murdering shapes. In trigonometry and geometry, triangulation is the process of determining the location of a point by measuring angles to it from known points at either end of a fixed baseline, rather than measuring distances to the point directly (trilateration). The point can then be fixed as the third point of a triangle with one known side and two known angles.

Check out the article on wikipedia: http://en.wikipedia.org/wiki/Triangulation
---

Watch S1E18: "Ugly Duckling" on CBS's website or check the alternative streamability of this episode here.