Podcast: Play in new window | Download
Subscribe: Apple Podcasts | RSS
ORIGINAL AIRDATE: October 21st, 1985 —
This week, MacGyver makes his Central American debut! Who ya gonna call? Pest Control!
OPENING GAMBIT: MacGyver must smuggle a map of military targets out of a heavily guarded desert town. Along the way, the map proves itself unexpectedly useful.
MISSION: Reporter Kate Connelly is willing to risk her life for evidence of an impending military coup. MacGyver is hired by her publisher to escort her from harm's way, but she persuades him to dig them both into even deeper trouble.
This week's highlights include:
A look at another, similar Gauntlet…
Casey Kasem was an odd choice to narrate this,
By the way, the plot of the film centers around Clint Eastwood delivering Sandra Locke from Las Vegas to Phoenix (not Santa Fe). Probably should've remembered that seeing as how its in the name of our podcast, but whatever.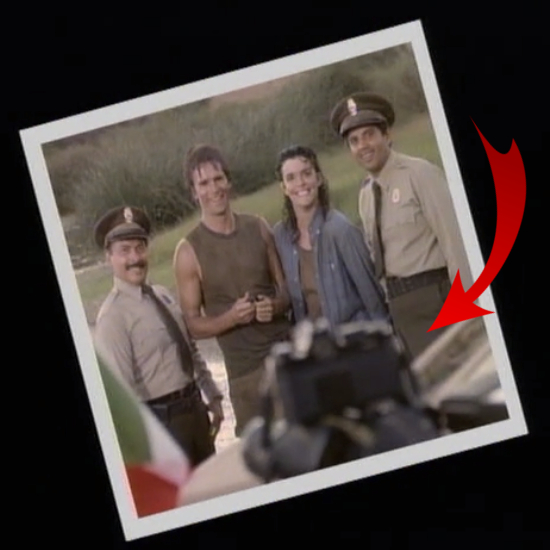 Iguana meat has historically been important in the culinary traditions of Mexico and Central America; particularly in the states of Jalisco, Michoacán and Colima. Iguana meat is currently illegal in the United States of America and several other countries.

To prepare your own Breast of Lizard a la MacGyver. Roast an iguana over an open flame until the skin is blackened and then peel back the charred layer of skin. Serves two.

Check out the article on wikipedia: http://en.wikipedia.org/wiki/Iguana_meat.
---

Watch S1E4: "The Gauntlet" on CBS's website or check the alternative streamability of this episode here.